A new task for universities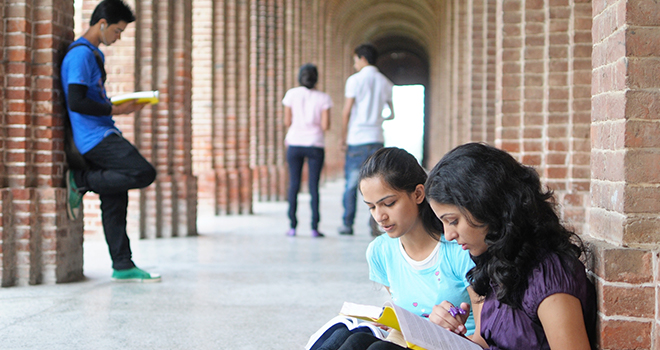 In many sectors, recruiters are looking for "work-ready" graduates with clear evidence of job specific skills in addition to high-level graduate attributes
Students make a large personal and financial commitment to their education and expect a high return on both. A recent study has shown that over half of the graduate jobs are taken by people, who have already have had some experience in the company that hires them. A degree is no longer enough to graduate a satisfying future career. This is all the more true in light of the current economic climate. Given that higher education is already a big cost, the need to work for free even after leaving university only makes things even more expensive for students. In many sectors, recruiters are looking for "work-ready" graduates with clear evidence of job specific skills in addition to high-level graduate attributes. One of the main reasons students choose to study at university is to enhance their career prospects.
The biggest irony in our country is that despite having more than 10,000 open jobs a day, the unemployment rate is growing steadily. More than a million join the unemployment market each month, creating a social time bomb of sorts! Too many students graduate with the belief that their degree will lead straight to a job—setting the stage for a painful wake-up call when they realise that in most fields, a degree is simply a minimum qualification, not an instant pass to easy employment. Students' interest is more likely to be maintained, if they can see the relevance of their studies to their future careers and life beyond university. Surprisingly this is not an Indian phenomenon alone. According to Macquarie University DVC Academic John Simons, "employment outcomes are why students choose a university". However, the proportion of graduates finding full-time work within four months of leaving universities in Australia has deteriorated rapidly since 2012.
Recent studies show that there is a gap between traditional training and the skills actually needed in today's job markets in the various domains like cognitive flexibility, creativity, knowledge transfer and adaptability. This phenomenon is not unique to states like Bihar or Kerala, wherein the unemployment rate has always been high but now even better performing state such as Gujarat is also experiencing a very high unemployment rate. According to the Gujarat government, between 2011 and 2014 more than 972,184 educated youth have got themselves registered at various employment exchanges across the state hoping for a job. Out of these, over 1.73 lakh are graduates, over 39,393 are postgraduates, 247 are PhD holders and 153 have MBBS degrees. The current state of unemployment is the by-product of an education model that is not outcome driven. The recent response of 23 lakh respondents for 689 peon jobs in UP is a reflection of the desperation as also the unemployability of the graduates.
A change in the higher educational way of teaching is the only solution to put off the social time bomb. Innovative teaching, learning and assessment methods help students engage in the education process and helps them to understand and have the added benefit of also helping them to develop attributes, which make them attractive to potential employers. Being able to solve new problems based on the knowledge acquired has become a desired outcome of technical education institutes. Students, who make an effort to fully participate in the total student experience (academic, co-curricular, extracurricular and work experience) benefit from a well-rounded education, contribute fully to the life of the university and community and hopefully have fun in the process. In order to bridge this educational gap, the long-term goal is to create a progressively more engaging laboratory experience with problem solving emphasis and various skill and knowledge acquisition. A practical in the laboratory is an essential part for verification of classroom theory in all subjects of engineering education. The ratio of theory to practical varies levels of education. In engineering degree, the ratio is generally 60:40. In engineering diploma, it is 40:60. In industrial training institutes (ITI) it is 20:80. This highlights the importance of practical sessions.
Employability needs to play an important role in the implementation of the colleges' learning and teaching strategies. It has to be part of good learning practices being followed. Students, who engage in developing their employability are likely to be independent, reflective, and responsible learners. Out of the two million candidates, who join Moocs only 4 per cent complete the course making the entire exercise futile. What tends to work in India is the hybrid model, a combination that includes apprenticeships, on the job learning, classroom and digital learning in a bachelor's programme that is a mix of classroom and digital.
Any university/college needs to be have three components for improving the employability of it's students-teaching concepts theoretically, teaching concepts practically, part matching of skills to industry demands. Needless to say that the mix of each of the components may vary depending on the programme the college is teaching.
S S Mantha (HOD, department of mechanical engineering, VJTI and ex-Chairman, AICTE) says, "Estimates peg insufficiencies of 500 million unemployed youth by the year 2020. The dial is moving slowly but certainly and the year 2020 is also when the millennium's first 20 year olds will be looking for their spring to see how they come on board with what is happening on the streets and alleys around them. If a paradigm that is based on restricting education and skills to fit the available space of employment and opportunities or as a political expediency either in the education space or in the employment sector is proposed and is perforce allowed to settle, we could be staring down the barrel of a civil war. Instead of retrograde measures like restricting number of colleges or suggesting that they be closed, we need to improve the school systems to have better and more endowed children pursuing higher education, create newer education opportunities like blended learning, virtual universities and increase massively the employment opportunities. Make in India, Skill India and Digital India are in the right direction though their delivery models need a rethink. This would create wealth for our citizens with a consequent rise in the countries' economy."
M K Sridhar , professor & coordinator, Canara Bank school of management studies (post graduate department of management), Bangalore University says: "The critical issue in new age university is the faculty. 'How well the faculty reads the writing on the wall and empowers his/her students for the same is going to make difference. Technology and appropriate academic architecture are going to matter. At the same time, one needs not be anti-theory but has to deduct theory from practice along with essential value system."
With the new education policy on the anvil, several issues compel consideration. First, we need to concede that the current state of unemployment is the by-product of an education model that is not outcome driven. We need outcome-based learning. For example, a student studying for bachelors in commerce (B.Com) should be ready of multiple commerce / finance related jobs such as accounting (along with using few accounting softwares commonly used in the industry), should be able to understand P&Ls etc. We have for a long time confused university buildings with building a university. We have given much credence to infrastructure and investment and not outcomes or employability and employment. The government misses out this crucial difference in its present system of giving permissions to more universities to churn out more graduates. Second, the government, with its focus on the gross enrollment ratio drives more persons to colleges aggravating the angst in the already unemployable youth. A graduate has more aspirations than one, who is not with this obsessive approach, the government will reach the target and miss the point, which in other words, means that we will continue to give degrees which have no value and do not lead to jobs. The government itself keeps the graduate as a mandatory requirement for jobs, which can be done by 12th pass people as well. The government will have to take the first step in making the qualifications real and skill oriented rather than degree oriented. Universities should integrate vocational skills as part of the curriculum. If a BE civil should get employed with a construction company, lets say as a site supervisor the most basic skill needed is to be able to read the site maps and guide masons, electricians, plumbers and other labour to do the job well. Third, creating more skill universities. We need a learning outcome-based model. A skills university prays to one god , which is the employer. We don't need degrees and education, which no employer is willing to value. What is the point in teaching carburettor to an engineer or a diploma holder when no car today has one? The interest in community colleges, which the government has evinced in partnership with skill providing institutes was in the right direction and needs to be refined and mainstreamed. Finally, a third kind of classroom is now emerging world over and India has to be in step. This combines hands on/apprenticeships with learning online–a learning while doing model, which allows for recognition of prior learning. This combination overcomes the limitations of the physical classrooms and that of the Moocs or the digital campuses that have failed to get people to get degrees.
Academia–industry interaction can be leveraged to optimise the relative strengths of each partner to steer the universities towards an education that produces not just degree certificates, but the skills needed in our future labour market entrants.