TeamLease Degree Apprenticeship is India's fastest growing blended apprenticeship  program. The program aims to help organizations develop a qualified, robust and sustainable workforce and a productive human supply chain. TeamLease Degree Apprenticeship Program was set up as a 100% employer-funded Public-Private Partnership (PPP). Its stakeholders currently include TeamLease Skills University, TeamLease Edtech, CII and Ministry of Skill Development.
TeamLease Skills University launched Degree Apprenticeship program in 2014 and has since enrolled over 200,000 apprentices with over 700 employers in 40 sectors and 150 job roles. All apprentices have transition to formal employment with a 45% wage premium. The program recently launched www.apprentices.in (a web portal for matching employers and apprenticeship seekers)
The program has opened new channels for the employer-people supply chain in creating a talent pipeline, improving productivity, and ensuring a lower attrition rate. Since then TeamLease Degree Apprenticeship program has successfully empowered youth by enabling earning-while-learning and learning-by-doing. India's current penetration of apprentices is very weak and only 35,000 employers create positions equalling 0.01% of the workforce. The scenario is changing rapidly, and TeamLease believes that India can reach the short term goal of 1 million employers creating apprenticeship positions equal to 1% of our labour force.
TeamLease's value proposition to three stakeholders is simple; return on investment to employers (via lower attrition, higher productivity, and faster hiring), signalling value to youth (Apprenticeship program improve resumes more than courses) and demand driven financing for government (more than 97% of TeamLease Skill's University 700 crore in costs are met by employers). Our future strategy involves integrating four classrooms (online, onsite, on-campus and on-the job), four qualifications (certificate, diploma, advanced diploma and degree) and four financing sources (CSR, loans, fees, and employers).
Our Approach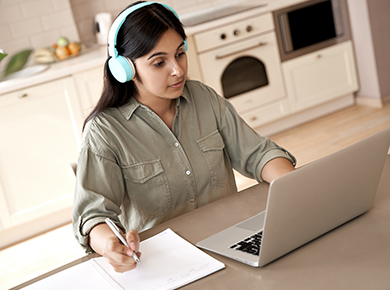 Start an Apprenticeship Program Without a Hassle
TeamLease Degree Apprenticeship has been a pioneer in revolutionising the apprenticeship ecosystem in India. Working closely with the government bodies, TeamLease Degree Apprenticeship has striven to make starting an apprenticeship program in an organization easier than ever before. It is output-driven and helps employers to design training programs relevant to their organization and industry to create the right talent. With over 600+ clients and more than 150,000+ apprentices trained, you can't find a better partner to start your apprenticeship program with.
Our Insights
Optimising People Supply Chain
23% of jobs expected to change in next five years. Hiring, productivity, attrition are the key levers for optimising people...