Recruitment: Struggling to Hire the Right People?
The crucial part of any business development is hiring the right people for the organization. Every HR team should have a strategic hiring process in place in order to get to the right professionals with the right skills. Our Saas based software enables firms to design and automate all aspects of the HR hiring process. The application tracking system helps to source great applicants quickly, post jobs in minutes with ease, and make quality hires in no time.
Onboarding: Worrying too Much About Onboarding at Scale?
You no longer have to worry about issues such as the hold up in employee onboarding due to delay in documentation, employee data changes at the last minute, attendance inputs not given on time, salary data not provided in the right format, etc. TeamLease offers an Associate-Vendor communication tech platform that enables faster productivity through quick and easy onboarding of the associate at the same time ensuring operational readiness.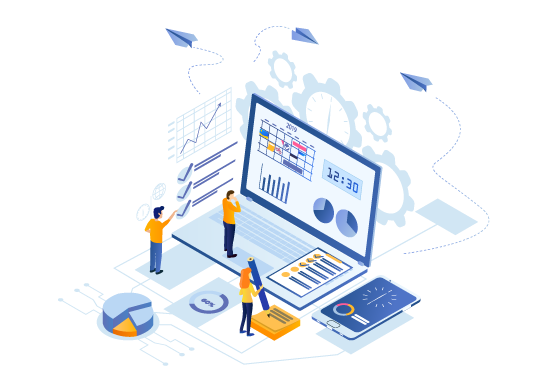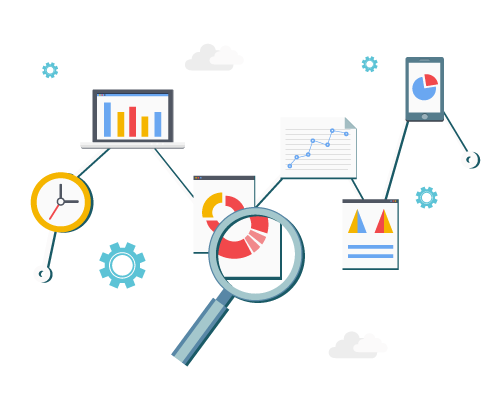 Operations: Spending too Much Time in Managing Day-to-day Employee Operations?
The inefficiency in managing employee operations can result in loss of capital, loss of productivity, dissatisfaction amongst employees, ghost employees, and legal and compliance issues. Stop scrimmaging through spreadsheets, instead use our foolproof automated system to ensure paperless transactions, easy reimbursements, transparency in order tracking, etc. We have a strong and experienced team of compliance and legal professionals to support PAN India operations.
Performance: Want to Have an Outcome Focused Approach to HR?
Investing in employee engagement brings more than increased productivity. It improves the quality of work, reduces attrition rate and retains your top talent. Do you have; an effective career growth plan; an encouraging performance management system; an essential communication system; and an effective learning management system? Our holistic employee performance management approach will help you make smarter HR decisions.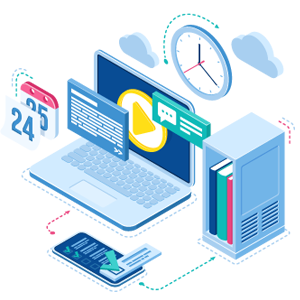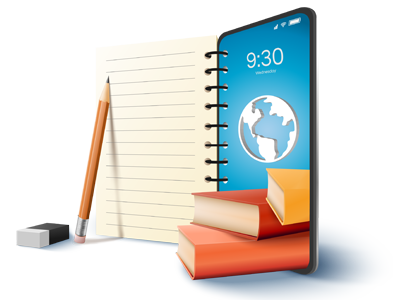 Learning: Want to Improve Your Employee Retention Strategy?
An engaged employee is much more productive and is more likely to stay longer with the organization. Employee training programmes are vital as it augments the skills sets of employees, presents an opportunity for career advancement, minimizes employee attrition rate, and increases employee satisfaction. TeamLease tech-enabled learning and skilling modules have a 360 degree coverage of all the aspects of employee productivity.
LET OUR EXPERTS GUIDE YOU THROUGH
"TeamLease's Attendance Leave and Exit management solutions, has helped us improve productivity of our HR resources, while making it simple for our employees to complete their attendance, leave and exit related formalities. We are impressed by its ease of use features."
Senior HR Manager of BFSI client
"Teamlease had successfully identified 400+ candidates for us in remote areas even during the COVID-19 pandemic. The services rendered by Teamlease when it comes to sourcing, especially in such critical times, is much appreciated."
Business Manager of a large FMCG client
"TeamLease's Expense and Reimbursement management solution is a very effective solution. It has helped us have an improved visibility over our spends, provide quicker reimbursement of expenses to our employees, while lowering the processing costs. A great value proposition overall."
Account Manager of a leading manufacturing company
"We find TeamLease's e-onboarding solution extremely useful. It helps us keep track of our employee on-boarding. It tracks personal , family , previous ESIC , PF , Gratuity and statutory details along with many other details, which is required by our HR function. We can clearly see TeamLease's expertise in the area of HR & Staffing come through with this product – which has been built keeping their customers in mind."
Senior Manager HR, Leading FMCD company