Retail and E-Commerce
E-commerce has transformed the way retail and distribution industries work
Large number of logistics players and high-fragmentation in our country poses a major challenge for sustainable growth in this industry. According to government sources, the Indian logistics sector is valued at $160 billion currently and is expected to be worth $215 billion in the next two years.
Increased interest and investments from financial investors along with improvement in procedures, policy changes, bridging gaps, introduction of innovative tech-solutions, etc. have all helped in moulding a better business environment for the logistics industry of India.
At TeamLease, we help our clients manage their delivery attrition and maintain productivity through holistic digital workforce solutions.
Customised sourcing programs for our clients have had a positive impact on their top-lines and have helped them achieve their business goals and functions efficiently.
Industry Overview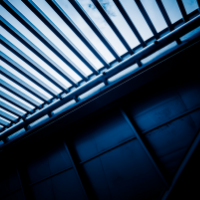 Improved Online Infrastructure and Internet Connectivity Begets a Digitally Empowered Country
E-commerce has transformed the way retail and distribution industries work. Much of this growth is facilitated by an increase in internet and smartphone penetration across the country. Most research estimates that India is likely to cross 650 million internet users by 2023. This is further fortified by government campaigns such as the Digital India, an initiative by the government to make the country digitally empowered.
Examples Of Our Work
Smooth Transition and Streamlined Operations for a Leading Milk Producer
End to End Management of 1250+ Associates PAN India
End-to-End Management of 300+ Associates PAN India
Leading EV Startup Doubles Staff in One Month