Changing Gears: Used Cars to New Owners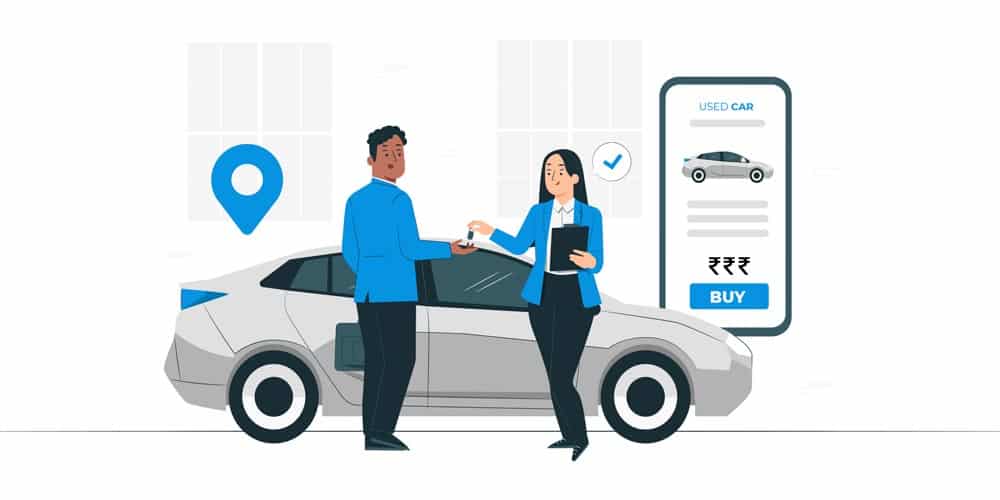 In a world where personal branding and the attention economy are critical and influential, it does feel like we're all living in what seems like a very millennial and Gen-z-driven world. Flashy yet affordable solutions to problems have become the new mantra.
Things are becoming more expensive to buy and more affordable to rent. A larger section of the urban society is moving from a capital-expenditure-based model to one based on operating expenses, in essence.
Due to the abundance of readily available rental cars, the younger generation would rather enjoy the benefits of driving a nice car without having to own one.
When it comes to car ownership, buying a used vehicle is becoming more cost-effective than purchasing a brand new, high-priced model.
Because of the pandemic's unpredictability, people required a long-term, low-cost solution and as the saying goes, modern problems require modern solutions, and pre-owned car portals came to the fore. Most used car dealerships lacked the money, financing choices, or routine checks to assess the worth of a vehicle. It was at this point that the online platforms, armed with data and algorithms for car inspections and connecting customers, came in.
The used car market in India was fragmented and unreliable and is divided into organized, semi-organized, unorganized, and customer-to-customer segments. As a whole, each of these segments has a substantial impact on overall sales. A slew of tech-enabled start-ups has emerged in India in this sector, which deal with the sale, service, and financing of pre-owned cars.
With its steady and tech-driven growth thanks to the pandemic, India's used car market seems to be unstoppable. A report by Mordor Intelligence stated that in 2020, the used automobile market in India was valued at USD 27 billion, and it is predicted to reach USD 50 billion by 2026, showing a CAGR of 15% during the forecast period, 2021-2026. Industry experts believe that used car sales are expected to surpass new car sales by a factor of '1.5x' during the next five years as a result of the growing demand for personal transportation. Also, Redseer estimates that sales will total up to 8.3 million units by FY26.
As a country, we collectively seemed to believe that new is always better. So, why is there a growing preference and inclination for purchasing pre-owned vehicles over brand new ones? One may ponder.
Consumers are becoming more aware and technologically savvy, which encourages them to experiment and venture into trying new things. Since there's less of a long-term financial commitment when a used car is purchased, many consumers choose to switch to a different brand or model more frequently than they used to. One may enjoy this type of freedom by purchasing a used car or subscribing, leasing or renting a vehicle via one of these growing start-ups. A reduced period of car ownership among the millennial demographic has also been observed and is a crucial contributor to the growth of the used car industry.
Like a growing tree, the used car industry is branching out thanks to the investments in technology, processes, and human capital. These being the sustenance, the extended industry is bound to create an array of different employment opportunities and job roles.
With the demand in the industry being quite high, start-ups are looking for someone with even just six months to a year of experience in the field to join these start-ups. In addition, there is a great demand for automotive inspection engineers and sales executives, positions normally found in new car dealerships. There is also an increasing demand for employees with expertise in technology and product development.
Other sought-after positions include Coordinator Operations, Retail Associate, Retail Manager, Evaluation Engineer, and Procurement Associate.
Price discovery executives, credit managers, and data scientists are just a few of the new professions that have recently emerged in this market.
The future for this industry looks promising. A brand-new car is quickly rendered obsolete due to the rapid rate at which they are upgraded. These cars, however, remain technologically advanced and benefit from improvements in production and safety techniques. As we've seen, new cars don't stay on the lot for long before they end up on the used car lot. Pre-owned automobile purchasers can now get vehicles with up-to-date technology and enough safety measures.
The organized used car market can overcome many challenges faced in the unorganized market by implementing more open, efficient, and technologically advanced dealership models. The demand for artificial intelligence, high-quality data, and a positive user experience has never been greater.
Instead of seeing new cars as status symbols and sources of pride, consumers are now more interested in the freedom and adaptability that start-ups like these offer. A new shared economy is taking root in the country as a number of start-ups create cutting-edge products and services.
There will always be a demand for new people to join the workforce because of the constant creation of new positions and functions in the business. When it comes to filling in the talent gap, staffing companies can be an invaluable resource.
Start-ups now aspire to grow leaner, focus more on the products and services and prefer outsourcing their workforce. With hiring reaching up to an increase of 30% this financial year. the growth in this industry is evident and will be on an upward trajectory for years to come. A used car ecosystem is being created resulting in new niche roles. It's an exciting time to be in the automotive sector right now. As electric vehicles (EVs) gain popularity, the kind of services and expertise needed to meet the needs of the used EV car market will diverge from those needed in the traditional industry. All in all, the used car market is booming, and if it's backed by the best technology and people management it's set to witness unparalleled growth.