7 Typical Challenges in Volume Hiring and How to Master it!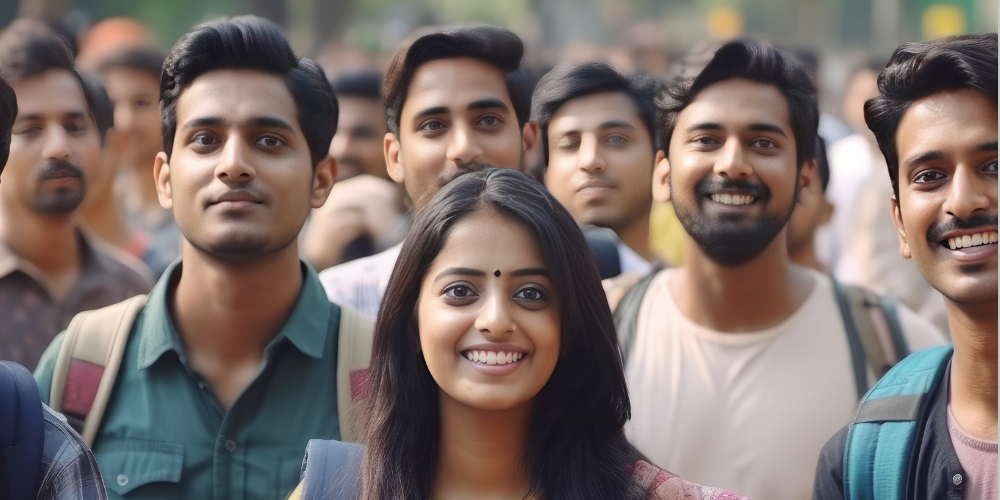 As festivities unfold, organisations often resort to volume hiring to meet the seasonal demands. Fueled by digital progress, India's retail industry targets a massive 1.5 trillion dollars by FY2030. This growth is set to create over 25 million job opportunities, with non-metro cities bustling due to online sales during festivities. The surge has intensified the need for temporary jobs, especially in non-metro regions. Projections also indicate that India's e-commerce industry will create an additional 700,000 additional jobs into the market. These roles, tailored to meet the demands of the digital age, hold immense promise for enthusiastic candidates ready to embrace the future of work.
As we delve into the intricate relationship between industry growth, seasonal dynamics, and employment trends, volume hiring presents a unique set of hurdles that organisations must navigate judiciously to ensure the seamless integration of new employees. Understanding its complexities, analysing challenges, and unveiling strategies to overcome them are vital for driving growth and success in talent acquisition.
Cruising the complexities of volume hiring challenges
Slow-hiring:

Slow hiring time can negatively impact your candidate experience and damage your employer brand, decreasing the number and quality of the applications you receive.

Misaligned expectations:

This can

eventually lead to early attrition; a hasty recruitment process makes it impossible for companies to share their employer value proposition or EVP, a vital element in selling the job and persuading candidates to choose your organisation over others.

Quality-Quantity balance:

Striking the right balance between hiring many candidates while maintaining high-quality standards is a constant challenge.

Multi-location requirement:

In multi-location businesses where recruitment is decentralised, location managers are tasked to employ new staff. With this approach, the head office has yet to learn how local managers hire people. Manual hiring processes can stretch hiring time up to weeks. With such long waiting times, applicants will reject the job offer and go for the competitor.

Candidate Engagement:

Maintaining meaningful interactions and engagement with a high volume of candidates can be difficult, affecting the candidate experience.

Consistency in Evaluation:

Ensuring consistent and fair evaluation of many candidates becomes complex, potentially leading to biassed or uneven selections.

Analysis paralysis:

Volume hiring may lead to HR – analysis – paralysis with candidate overload, causing delays and hampering effective talent acquisition by challenging quality-speed balance.
Effective strategies for smooth volume hiring
Technology Integration

: Embracing technology, such as Applicant Tracking Systems (ATS), streamlines mass hiring. ATS manages candidate data, automates communication, and centralises team collaboration.

Data-Driven Decisions

: Data analytics identifies candidate trends, improving hiring choices and reducing turnover for higher quality hires.

Pre-Employment Assessments

: Pre-employment assessments filter unqualified candidates tailored for blue-collar skills and attributes.

Virtual Hiring Events

: Virtual career fairs expedite hiring, allowing connecting with many candidates at once, enhancing candidate experience, and offering initial screening.

Collaborative Hiring

: Engaging hiring managers and team members distributes workload, ensures fair candidate evaluation, mitigates biases, and boosts hire quality.

Automated Communications

: Implementing automated tools like chatbots improve candidate experience by offering updates and answers from application to onboarding.

Diversity and Inclusion Initiatives

: Promoting diversity by training hiring teams, and setting diversity targets, can help create a more inclusive workforce.

Onboarding Efficiency

: Developing structured onboarding speeds new hire integration and boosts productivity.

Upskilling:

Amidst swift technological advances and industrial shifts, upskilling becomes crucial. Evolving industries require the workforce to adapt, making upskilling the vital link between skilled labour demand and the available workforce.

Apprenticeship:

Apprenticeship programs offer a potent solution for closing skill gaps. Through hands-on training and mentorship, individuals gain practical expertise and confidence, fostering a strong sense of unity among workers. Aspiring artisans, mechanics, and craftsmen benefit immensely from this direct route to mastering their chosen trades.
Key trends & pay dynamics for bulk workforce strategy
Amidst evolving industries, exploring the Jobs and Primer Salary Report FY 2022-23 report can provide invaluable insights and guidance. This report not only helps businesses navigate the complexities of bulk hiring and competitive compensation in an evolving job market but also holds special relevance for temporary job recruitment.
Way forward
While the scarcity of skilled labour can pose challenges, temp workers offer a solution to the surges in seasonal demands that organisations often encounter. Overcoming the talent acquisition challenges of bulk recruitment for junior and entry-level positions requires innovative approaches beyond traditional strategies. Not just e-commerce but various industries are witnessing steady growth and demand this festive season as BSFI sector is projecting about 50 000 people to get jobs in the coming festive season, and phone manufacturing is expecting 40,000-60,000 direct jobs pan India by March 2024. As the demand surges, and so thus the competition for hooking skilled workforces. Thus, to cruise through large-scale staffing demands and unique strategies by leveraging skilling-upskilling programs, technology, data-driven insights, and innovative approaches to candidate engagement, organisations can effectively navigate the complexities of recruiting in bulk.
Ready to transform your hiring strategies? Check how TeamLease supports addressing volume recruitment challenges. Contact Us Today!