E-comm cos like Flipkart, Amazon offer generous incentives to temporary delivery boys

An article in Economic Times talks about how online marketplaces are offering generous incentives to temporary workers hired to manage last-mile delivery during the busy festival season; along with inputs from Sudeep Sen.
Online marketplaces offer generous incentives like additional payouts to temporary workers
Online marketplaces are offering generous incentives to temporary workers hired to manage last-mile delivery during the busy festival season.
These staff, who typically work on two-three month contracts, are promised additional payouts for delivering shipments beyond a threshold and 100% attendance during major sale days.
"Going by current estimates, close to 30,000-35,000 staff have been hired across the categories of last-mile delivery staff, warehouse executives, pickers and packers. The incentive structure has gone up as opposed to the basic salary, including which the last-mile delivery personnel can make between Rs 25,000 and Rs 30,000 per month," said Sudeep Sen, assistant vice-president at HR outsourcing company TeamLease Services.
The company provides contract staffing solutions to brands and marketplaces. Efficiency and attendance metrics are being used by the marketplaces to make it more attractive for the contract staff who are offered one-and-a-half times the salary of a delivery personnel on the rolls.
"Last-mile services are incentivised and in a 25-day sale period, delivery staff can earn Rs 1,000-1,500 as perks," said TA Krishnan, chief executive at ecommerce logistics company Ecom Express.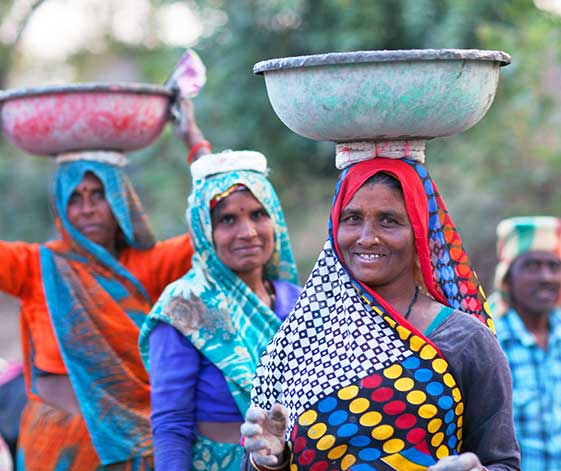 Online marketplace Flipkart is offering an additional incentive of Rs 5 per package for business partners delivering more than 45 packages per day as well as Rs 200 for attendance on all key sale days.
"In our fulfilment centres (FC) and delivery stations, we have created special incentive programmes centred around attributes such as attendance and performance. We also have a quarterly reward & recognition programme around key leadership principles, including customer obsession and ownership to recognise the efforts of associates who go the extra mile to delight customers," said an Amazon spokesperson.
According to Babajob, a Bengaluru-based job search portal for blue and grey-collared workforce, there has been an increase of close to 10% in the salaries of delivery personnel year-on-year for the past four years.
"The sales season generally requires these companies to hire in big numbers, which results in an upward trend for not just delivery, but other job categories too like sales and customer service. We've also seen increased activity from hyperlocal, logistics companies, as well as more traditional retail operations," said Babajob Co-founder Vir Kashyap.
Online players like Flipkart and Amazon have added 30% temporary delivery staff to meet the expected surge in shipment volumes during the festival sale season that started last month. According to previous reports, Flipkart and Snapdeal have said they will be hiring 10,000 temporary staff each during September/November to strengthen logistics and delivery.
—
This article was first published in Economic Times