Employers' Intent To Hire in the Manufacturing Sector for Q3 Surges – 57% Keen to Hire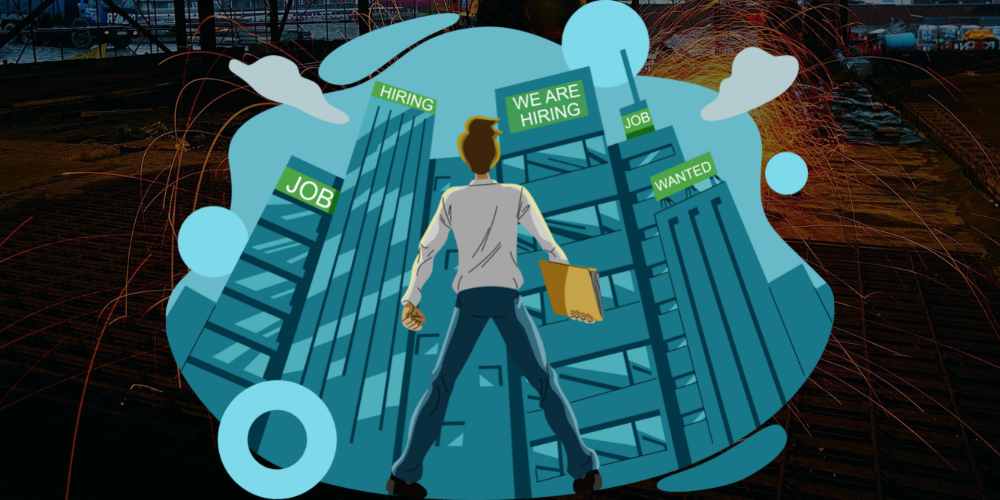 Jobs have bounced back with vigour since 2021. While the global economy has recovered rapidly as it emerged from the COVID crisis and amid a blow of ongoing geo-political conflicts, India's intent to hire quarter on quarter has steadily risen.
In our latest forward-looking Employment Outlook Report Q3 FY23 (Manufacturing and Allied Industries Edition), we reflect on the hiring sentiment across 14 cities and the manufacturing industry in India, keeping abreast with the dynamics of the current labour market reality. Employers' intent to hire for October-December 2022 remains strong at 65%, an increase of 4% from last quarter.
The report indicates revolutionised recruitment trends in India, and so does the state of the job market. This implies the talent acquisition process has to attune as per changing business requirements and the heightened speed of digital transformation.
Intend to hire trend in India
The outlook for manufacturing is positive and the sector is positioned to brace up for post-pandemic recovery. Global employment growth has recovered by 2.7% in 2021 and is expected to grow sharply by the end of 2022 and slow down again in 2023. As a result, the unemployment rate will witness a modest decline from 7.2% in 2022 to 6.9% in 2023, from pre-Covid levels of 11.1%.
In India, the hiring intent for this quarter (Oct-Dec, 2022-23) sees moderate growth over the previous quarter (Jul-Sep, 2022-23). Following two consecutive quarters of a substantial rise in the hiring intent, the market seems to be in consolidation mode. The growth came as companies continued to profit from lifting covid-19 restrictions and continuing marketing efforts, owing to a rise in new business gains.
Overall, the trends indicate that an increase in hiring intent is imminent, and the next few quarters could very well see the employment outlook trend cross the 70% mark.
Intent to hire trend by manufacturing sectors
Despite short-term setbacks due to the pandemic, the manufacturing sector has had many positive and robust outcomes. In the comprehensive overview of the mechanics of hiring, job growth, job creation, salaries and their drivers in our quarterly report, this progressive outcome has been further reinforced by data.
The intent to hire trend shows an impressive intent in sectors like Healthcare & Pharmaceuticals and FMCG with a remarkable intent of 92% and 79%, respectively. Electric Vehicle & Infrastructure, Construction & Real Estate, and Textile are some of the sectors that show a moderate intent to hire with a growth range from 4%-5%.
Employment outlook by job level and function
High job opportunities and demand witnessed growth in metro as well as non-metro cities. Junior level and entry level professionals ruled the roost in the hiring marketplace. The demand for entry level talent recorded the best every year.
Manufacturing firms are looking to scale in a post-pandemic world and are staffing their frontlines with young talent. Junior level talent (57%) commands the best demand hierarchically and is closely followed by entry-level talent (51%).
Festive season hiring demonstrated a high demand for young talents to be deployed in sales and marketing. These two are, moreover, the most focused functions companies are boiling down on. The hiring intent for sales topped the most with an impressive 95% high, followed by marketing and Information Technology at 79% and 77%, respectively.
Engineering and Blue Collar (both at 67%) have relatively significant hiring intent as well, and the healthy quantum of hiring in these functions indicates the thrust manufacturing firms are putting on operations.
Intend to hire by business size
The manufacturing industry is vital for global populations' health and national security, and supply has increased and faced new challenges along the way. Driven by rising demand for increasing asset utilisation in manufacturing industries, large manufacturing firms witness hiring intent of 65% by a massive margin as they ramp up to cater to festive hiring demand and optimise production capacities. Small as well as medium-sized businesses lagged behind large firms by 41% and 39%, respectively.
Attrition trends
The Manufacturing industry seems to be doing a good job retaining talent, except for Healthcare & Pharmaceuticals. All other sectors sit pretty with low single-digit attrition rates.
Healthcare & Pharmaceuticals witnessed a 3.42% increase and Manufacturing, Engineering & Infrastructure witnessed (1.62%) the highest increases in their attrition rates during the Jul-Sep 2022-23 quarter.
Some of the positive indicators to sum up from the employment outlook Q3 report include the following:
India's intent to hire for October – December 2022 is at 65%, an increase of 4% from last quarter.

Healthcare & Pharmaceuticals, FMCG, Agricultural & Agrochemical, Manufacturing & Engineering, and Electric Vehicle & Infrastructure sector are the top sectors with high intent to hire.

Metro and Tier-1 cities lead the hiring spree with the highest Intent to hire of 91%.

Mumbai (93%), Bangalore (90%), and Chennai (83%) are among the top cities looking to hire.

The hiring intent for Junior level roles sees the highest intent to hire of 57%, followed by entry level positions at 51%.

Sales (95%), Marketing (79%), and IT (77%) talent continue to be the highest in demand, followed by the demand for engineering and blue-collar roles.

Notable double-digit attrition is observed in the Healthcare & Pharmaceutical Sector.
Despite an inconsistent global economic scenario, the majority of employers remain optimistic about their hiring intent and market demand amid pandemic and geopolitical conflicts.
Do grab the latest copy of TeamLease Employment Outlook Report Q3 FY23 (Manufacturing and Allied Industries Edition)