Pharma and Healthcare Sector to Witness a 61% Intent to Hire for Q3 – 2021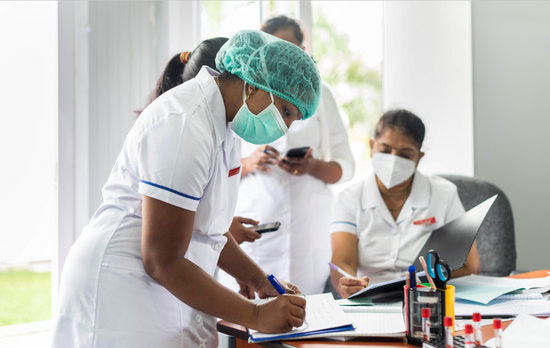 Although Pharma & Healthcare companies have been working round-the-clock to meet the demands of various medications, the pandemic has exposed and imposed a critical need to improve and optimise several processes. In this industry, technology can help get rid of human error and maintain higher degrees of consistency and efficiency. The challenge for most companies however is to find the right skills and fast. With increased automation, current employees will also need to be upskilled and trained in the use of new technologies.
How can this be addressed? Managed Services and Contract Staffing. Temporary Staffing will enable the industry to ramp up its workforce rapidly without the add-on task of training the staff adequately. Additionally, such a staffing structure provides flexibility to temporarily ramp up the workforce and optimise business strategies. Most importantly, this will aid in alleviating expenses as well as create scope for the industry to have the talent pool with needed skill sets.
The recent Employment Outlook Report for Q3 FY22 by TeamLease Services has indicated a 61% intent to hire for this industry in the ongoing Q3 (Oct-Dec 2021). Here are a few key shifts in the employment outlook for the sector:
Temporary workforce demand during the pandemic increased by almost 30% – 33% as per reports with the constant need for more staff both physically and virtually.
Other than traditional skill sets, the pharma industry is also keen on recruiting candidates with technical competencies in IT, AI, Cybersecurity, and allied sectors.
Ensure a high-quality skilled workforce to optimise manufacturing.
Skilled-based jobs as health tech professionals that will develop the working and operations of the telemedicine network are on the rise.
Almost 20 – 22% hiring demand for doctors & nurses, virtual & homecare facilities across speciality & super speciality segments as per reports. The largest growth is expected in the patient care segment.
For more insights, download the free version of the TeamLease Employment Outlook Report for Q3 FY22.