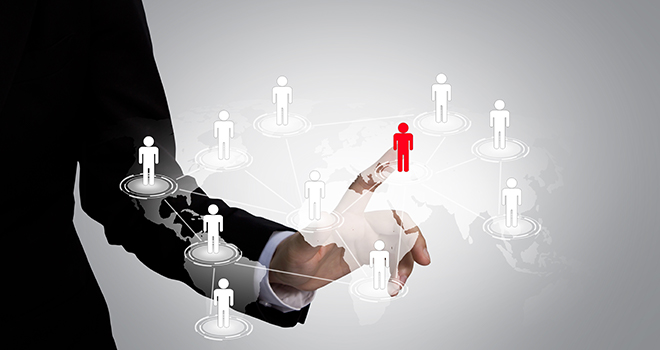 Attracting the best human capital needs moving PSUs into an independent holding company.
Sardar Vallabhbhai Patel said, "It is a folly to ignore realities; facts take their revenge if they are not faced squarely and well". We should take the Sardar's advice in three questions about our public sector units (PSUs). First, will most PSUs suffer the same long-run fate of Air India, BSNL, Ashok Hotels, and UCO Bank? Second, which is a bigger job: Secretary Steel or Chairman SAIL, Secretary Civil Aviation or Chairman Air India, Secretary Heavy Enterprises or Chairman BHEL? Finally, aren't PSUs companies and aren't the skills for policymaker, regulator and running a company different? I believe many PSUs can compete with the private sector but not with their hands and legs tied and that improved governance, better human capital and higher accountability is only possible by moving PSUs out of various ministries into an independent holding company (Holdco).
PSU challenges are not uniquely Indian. An interesting recent book was The Public Wealth of Nations by Dag Detter and Stefan F?lster that says "The left demonises the use of market mechanisms to improve the state and the right demonises the use of the state to address market failures. The debate between privatisers and nationalisers misses the point that asset management is more important than ownership". The authors estimate that "the professional management of commercial assets held in public ownership could generate an annual yield of $2.7 trillion worldwide — more than current global spending on transport, power, water and communication" and lament that "at a time when tech entrepreneurs are reinventing the world, public policy makers are reinventing the wheel".
For India, creating Holdco is a more doable choice than divestment because our seven policy backseat drivers (CAG, CVC, CBI, CIC, courts, press, NGOs) wrongly substitute the accounting of accountability (did you follow rules and procedure) with the account of accountability (did you do the right thing). This makes divestment of even loss making PSUs almost impossible because of (a) the many ways to value a company; assets, competition, past spreadsheet, future spreadsheet, addressable market, management, brand, etc (b) value is what somebody is willing to pay at that moment in time, and (c) value may change in retrospect; every doctor knows that post-mortems have a certainty that prescriptions don't.
The case for Holdco is strong. The first is performance; PSUs make poor returns on the invested capital of Rs 17,44,321 crore, many have monopolies and mispriced financial and physical resources but only 163 of 290 PSUs are profitable, and the market capitalisation of all listed PSU banks is less than single private sector bank HDFC. The second question around CEO reporting matters because top talent isn't attracted to being lorded over by somebody who is often close to retirement, often reached where they are because of standing in a line, and have not developed specialisation because of short tenures that encourage more poetry than prose. The CEOs of many PSUs have bigger, more complex and more important jobs than many of the secretaries of the ministries they report into. Finally, it is obvious that policy making, regulating a market and running a company not only need different skills but have contradictory objectives; Socrates said a slave who has three masters is free.
Holdco's mandate will be governance, human capital and strategy. Governance will involve separating the role of chairman and CEO, selecting the board, and performance management. Human capital will involve attracting the best talent because — as General Patton said — wars are fought with weapons but won by people. Finally, strategy in most PSUs has become goal setting but it's actually the art of creating an unfair advantage. Holdco will evolve a strategy for every company that would manifest itself in financial or human capital infusion, consolidation, or sale. Contenders for first chairman of Holdco include Ratan Tata, Nandan Nilekani, Indira Nooyi of Pepsi, Rakesh Kapoor of Reckitt Benckiser and many others.
CEO selection would be a core capability of Holdco. This would be an open, competitive and multi-step process advertised globally, open to internal, private and government candidates. Government candidates would be joint secretary rank or above while private candidates would have 10 years of CEO experience with revenues equal to at least half the revenues of the company being considered. Candidates shortlisted would be subject to a three-step screening process (professional and leadership experience based on documentation, a case study-based group discussion, and individual interview by three panels). Candidates would be appointed on market terms and the final appointment would be by the Appointments Committee of the cabinet. Holdco does not solve all problems (backseat driving, true financial rather than spiritual limited liability for government, employee capture, all eggs in one basket, etc) but creates a structure — to borrow economist Albert Hirschman's phrase for three possible responses to declining states — to transparently choose exit, voice or loyalty. India's PSU reform will not choose exit on the scale China did — in the 1990s, Zhu Rongji shut down 60,000 enterprises and let go 40 million people — but even voice or loyalty needs a fit-for-purpose vehicle to improve performance or valuation. The new Bank Board is a wonderful innovation around human capital and the new Department of Public Investment and Asset Management is an interesting incremental step in the right direction. But we need to go further.
India's PSUs are a child of the 1944 Bombay Plan — a manifesto of businessmen including G.D. Birla and J.R.D. Tata, which quoted Cambridge economist A.C. Pigou's claim that socialism and capitalism were converging — and the 1955 Congress resolution passed at Avadi near Madras. As the facts changed, J.R.D. Tata changed his mind about the Bombay Plan. Facts around capital efficiency and human capital suggest Holdco is an idea whose time has come. Or else — as the Sardar warned — facts will take their revenge on government finances.